SWITCH ACCOUNTS
Switch Accounts
---
WE'RE MOVING
WP is moving to a new site! We do apologize for inconvenience, but Staff wants a new way of doing things. As such, we are moving to the following link below! Follow the joining process found

HERE

. Wolven Paradise will be the main RP on the site. After you have successfully become a member, fill out a joining form for Wolven Paradise found

HERE

. Use the guest account there should you need to know a few things before joining as this site is a work in progress but accepting those joining Wolven Paradise. Find the guest account info

HERE

. See you there!

New Survivor Hangar

Topics
Posts

Last Posts

Find the pack Joining Thread in here! There is also a quiz for guests to take BEFORE they join, just to see how you are capable of being a survivor and if you are capable of carrying on through life.



3

6

The QUIZ
Sat Nov 08, 2014 10:58 pm
Candy Kane
Find important information such as the pack ranks, pack history, info on the four packs, and the warning system in this forum. Read BEFORE joining!



7

7

Somaria Pack
Thu Oct 16, 2014 8:06 pm
WP STAFF
The packs affiliate button is found in a topic of this forum. You may also see how affiliates are made for this pack.



1

3

Friend or For? G...
Thu Dec 04, 2014 6:41 pm
WP GUEST
Stay Alert!

Topics
Posts

Last Posts

The Staff will post important announcements concerning the pack such as upcoming events, contests, promotions, forum maintenance, etc.



18

53

DELETION DAY!
Sun Jan 25, 2015 3:18 pm
Candy Kane
Members may post in this forum with topics about leaving, birthdays, vacations, etc.



2

4

Excused for Abse...
Mon Dec 15, 2014 8:45 pm
Lydda
Got an idea you think could benefit the pack? Post your topics here! Put the Idea title in the topic title section!



1

6

Heirarchy Discus...
Sun Dec 07, 2014 5:26 pm
Candy Kane
Guided Survival

Topics
Posts

Last Posts

Find topics on Training, aging system, timelines, pack families and much more! The guides should be the next thing you read after the rules so that you know how stuff works around here-or else your a goner for sure...



11

12

EXAMPLE: Mini P...
Sun Dec 07, 2014 4:37 pm
Candy Kane
The Guldi-guides of the pack- help you out here. You may find the training courses you need to help you fight against nature and predators. The topics here discuss each training course which a guide may teach you in the sub-forum made for the training topics of members. Read the guide for training before making a topic!

Warima Arena

5

5

Guildi Training ...
Sun Dec 07, 2014 6:52 pm
Candy Kane

Find the general, roleplay, and chatbox rules in this forum. This should be one of the first forums you look at!



2

2

General Rules
Thu Oct 16, 2014 8:23 pm
WP STAFF
Who are you?

Topics
Posts

Last Posts


Place you Biography in one of the sub-forums matched to your desired Pack. A Dominant from any pack will accept you. Do NOT RP until your biography is accepted.

Nomaria Bio's, Somaria Bio's, Easteria Bio's, Westeria Biographies

8

24

◊..:CALYX AMABEL...
Mon Dec 15, 2014 9:04 am
Tsume
If you have a second character, put his/her bio in here with your main character account name in the topic description so we know who's it is, including what pack they want to be in.. A Dominant must also accept your bio BEFORE you start RP.



3

3

Arraine
Thu Dec 04, 2014 2:42 pm
Rainy
Nomaria - Territory of the North

Topics
Posts

Last Posts

Navian Den lies deep within this mountain. It is not sp much a hole in the ground, but a large cave, open and only holds its own solid form built within the mountain itself. A pool of water hides in a crater near the base of the mountain itself. There is nothing but solid rock up here, a wasteland of Nomaria. In some places, it is very ragged, in others, it is very steep. At the base of the mountain, a forest that stretches for miles.




0

0

Image (C) brownpau

Bone Train is not a happy place. At one point in time wolves lived here in a small den hiddne underneath a boulder somewhere deep in the forest. Now the forest is covered with the bones of those wolves long gone from plague and war. Wolves of all sorts in the different packs, for a war errupted centering their separation. Its a graveyard here. Beyong this point is Normada, Whisper Forest. To the West, a hidden Oasis.




0

0

Image (C) Cara Zimmerman

A large River flows here, particularly joins with other bodies of
water throughout Namaria. Over this river is a single log-made bridge.
It is the only way to get across from one side of the river to the other.
The river itself is the landmark that separates Nomaria from the few
kilometers you must travel to reach Normada or Westeria Territories.
The river run over a stretch of forest, it ends when you gain closer to
Westeria, going westward, and expands for a few miles, growing
misty and earthy with the debris of a meteorite blast starting to
show as you head southward towards Somaria.





0

0

Image (C)

coloneljohnbritt

Further done the same river Fallen Bridge is found, you come to the stepping stones of Little River. This place is one of the best spots to sun-bath. West of the river, you come to drier land as the river scribbles to almost nothing. East, you reach the very mystified part of the Normada forest. Eastward, you find that you are in the part of Somaria where the forest is greener and more lively.




0

0
Somaria - Territory of the South

Topics
Posts

Last Posts

This is one of the rare beauties of this chaotic world. The walls of these caverns are composed of colored clay embedded with jewels so perfect it seems the spirits themselves had placed them there. There are five chambers in this cavern, each one just as beautiful as the last. But like every beauty, the cave holds secrets further back in the cave there are twisting turns and hidden crevasses one must be careful. Around the Cavern itself, is the outstretch of grassland just before the Chocolate valley. Behind the Caverns is the Somaria forest that has no name. It is green and luscious, unlike Glaciels other forests.




0

0

Image (C) Billy Lindblom

This is the tundra of Somaria; high grasses and ice riddle this otherwise barren land. This is a rather good hunting ground, moose and elk herds can often be found grazing on the grasslands. Most of the grass has turned a dark brown color over the years hence the name chocolate valley. To the east you can find thunder mountain high in the clouds. A lake lies eastward, past the Somaria Forest.




0

0

Image (C) Misha D.

Big in the clouds of glacial you will find thunder mountain. This combination of steep drops and icy ridges makes thunder mountain a place few travel. If you can make it up the mountain on the peak there is somehow a meadow filled with vivid flowers and flowing grass. It rains frequently here so many wolves dubbed the place thunder mountain. From these peaks, you see the small reminance of Easteria on the other side. Furthermore, the mountains mark the boundary of Somaria and Easteria.




0

0

Image (C) oddharmonic

This lake lies in the western part of Somaria its surrounded by grasslands and pine forest. The lake itself is a crystal blue. The grasslands are filled with flowers and large amounts of prey. The pine trees offer the lake protection from anything that could harm it. Many wolves come here to enjoy the peaceful scenery or to hunt and play in the cool waters. Any farther west, and a wolf reaches the forests of Normada and its devastated state as you venture.




1

1

Recovery: Healin...
Sat Dec 13, 2014 4:39 pm
Candy Kane
Easteria - Territory of the East

Topics
Posts

Last Posts

This is the swamplands of glacial its very treacherous between poisoness snakes and quicksand this is one of the most dangerous places in glacial. The easteria wolves have however found ways to utilize the lands dangers to their advantages they have a den set near the center knowing no one would dare try to come to it. They have also mapped trails through the land to avoid its dangers. Further on the den site, it is the only sort of dry land found in the heart of this swampland for a long few miles before you reach the Easteria boarder headed towards Somaria.




0

0

Image (C) Sheep"R" Us
This small pond lies in the heart of Easteria surrounded by ragged forest and swampland. This is one of the more peaceful places of Easteria. Around the pond is a small field of green grasses. Deer herds frequently graze here along with rabbits and other small woodland animals. This is where the pack spends most of their time. Another small den used for storage can be found near the base of the tallest tree.





0

0

Image (C) Magic Foundry

The wasted forest is neither beautiful or peaceful. This is a place of twisted trees covered with moss and mud. There are very few resources here. Once you get past the mangled trees and mud you enter more swampland fallen trees and quicksand. Few wolves come here and the ones who do don't stay long ghost stories and old lore surround this barren place some even say it was cursed by the spirits long ago.




0

0

Image (C) Bernard Blanc

The sea is on the very edge of glacial its a rather peaceful place. Golden sand borders crystal clear waves. Even the forest around the sand is calm. Wolves often come here to play in the waves or hunt for shells and jewels. This is one of the places that hardly ever changes there is always the crystal waves and golden sands of the sea. There is still however danger, here strong currents and ocean predators inhabit this area so be wary.




0

0
Westeria - Territory of the West

Topics
Posts

Last Posts

Image (C) Matin LaBar

Dusty Hills is a mountainous landscape, and yet the mountains are so small that the wolves called them hills. Somewhere in this area is a den composed in one of the hills that only a Westeria wolf can find. It is not the main den, but a den that the ancestors used long ago. This land is also considered a hot spot of westeria because other than the cave, there is no shelter from the boiling sunshine.




0

0

Image (C) Kimbo

A beauty of Westeria and the only one of its kind. The Oasis of Westeria is the main water source as well as a popular hangout for the wolves for its hospitable natures. Aside from the pool of freshwater, there is a grove of trees the wolves hang under as the day passes by. It is even more beautiful in the spring time when the water is most plentiful.




0

0

Image (C) Fred Moore

Westerias mountains of Sand. These dunes are difficult to trek for a native to Westeria, but it is a breeze for the children of this land. There is no special place here at yellow mountain, only that it is vast and a place you must cross before reaching the Westeria den.




0

0

Chrystal cave is the home of Westeria, the headquarters and den of the western wolves. Inside is a shiny crystalline structure with a small shallow pool in the back that shimmers in moonlight. The pool itself however, is not to be drunk, for it is sacred to the Westerian spirit who put it there. Instead, the wolves bathed in the water for cleansing for they were a dark pack in the light of war decades before. Outside, maze of a canyon that westeria wolves know well.




0

0
Normada - Rogue Fortress

Topics
Posts

Last Posts

The Normada wolves live in a cave near the base of a lonely hill dotted with pines. It is here that the rogues remain superior, but do not rule the land. Rogue assasins also dwell here.




0

0




4

101

Sacred Four
Mon Jan 05, 2015 4:06 pm
Candy Kane




0

0
You look Tired...

Topics
Posts

Last Posts

Play a game or two while you wait for a post or just need a break from RP. Make sure to look and see if yur topic has been made already or not BEFORE posting.



3

14

Kill, Kiss, Marr...
Sun Nov 30, 2014 12:00 pm
Tsume
This is where users may put up their very own shops! They can be artistic, wolfy merchandise, ANYTHING. Sell things at your chosen fair price to gain coins.



1

1

Pack Store - Und...
Sun Nov 09, 2014 1:37 pm
Candy Kane




0

0

Discuss anything not pack related in here!



3

12

Code Testing top...
Sat Dec 06, 2014 7:21 pm
Candy Kane
| | | | | | | | |
| --- | --- | --- | --- | --- | --- | --- | --- |
| | New posts | | | No new posts | | | Forum is locked |
Staff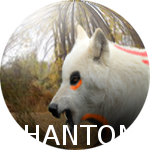 YEAR/MONTH/SEASON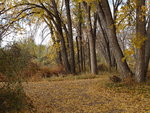 Year: 2020
Month: November
Affiliates
| | |
| --- | --- |
| Allies | Foes |
| | Raidven Pack |
| | OPEN |
| | OPEN |
| OPEN | OPEN |
| OPEN | OPEN |
| OPEN | OPEN |
| OPEN | OPEN |
WP AFFILIATE BUTTON
AFFILIATE WITH US!